Partners
We aim to make the world a safer place with every solution we offer, and we are looking for partners who share our vision.
Scylla offers a Channel Partner Program to potential partners who would like to harness the power of Scylla AI for their customers. We offer all-round support to our distributors and integrators so you can provide a better service to your customers and scale your business with us.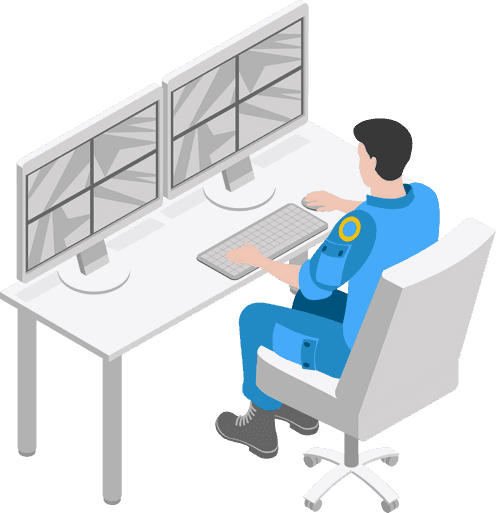 Pain points addressed

Reduces response time by capturing incidents in real-time.

Allows security personnel to be more efficient.

Allows to augment the existing security infrastructure.

Scylla AI allows to minimize false alarms by up to 99.95% thus eliminating noise fatigue, unnecessary panic and time loss.

Provides a full set of COVID-19 protective measures to allow businesses operate safely, including thermal scanning, occupancy monitoring, contact tracing, face mask usage detection and social distancing monitoring.
Benefits to Scylla partners

% of the revenue generated from Scylla sales

Possibility to purchase hardware at discounted prices from manufacturers

Existing and new VMS systems integration setup

Full demo package provided with in-depth technical and sales training

Increasing clients' reliance on your service across their organization
Customer testimonial
"Scylla technology and their artificial intelligence is the best I've seen. It gets more into crime prevention rather than documenting a tragedy"

Gary McConnel
Director of Video Surveillance at Southwest Automated Security
Scylla Guide for New Channel Partners
We've created a guide to share our approach on how to be a successful partner with Scylla, what support we offer and how we can work together to make the world a safer place.
Learn more
Scylla Technologies Inc needs the contact information you provide to us to contact you about our products and services. You may unsubscribe from these communications at any time. For information on how to unsubscribe, as well as our privacy practices and commitment to protecting your privacy, please review our Privacy Policy.
Join Scylla Partner Program
With Scylla, organizations saved an average of $1,467 per camera per month by reducing labor costs while increasing the effectiveness of security operators.