How Technology Could Have Altered the Maine Mass Shooting Timeline: A Hypothetical Case Study

Albert Stepanyan
President and CEO at Scylla AI
The recent Maine mass shooting that occurred on October 25, 2023, at a bowling alley and restaurant in Lewiston, Maine, has sparked a renewed conversation about public safety and law enforcement's capabilities in high-stress situations. The incident, carried out by 40-year-old Robert Card, resulted in 18 fatalities and 13 injuries. After an intense two-day manhunt, Robert Card was found dead due to a self-inflicted gunshot wound.
Card, who was suspected of struggling with mental health issues, had been acting under a state of paranoia. The investigation has now shifted its focus to Card's mental health history, raising significant concerns. According to Michael Sauschuck, State Department of Public Safety Commissioner, Card had been hearing voices and thought people were talking about him, indicating acute paranoia.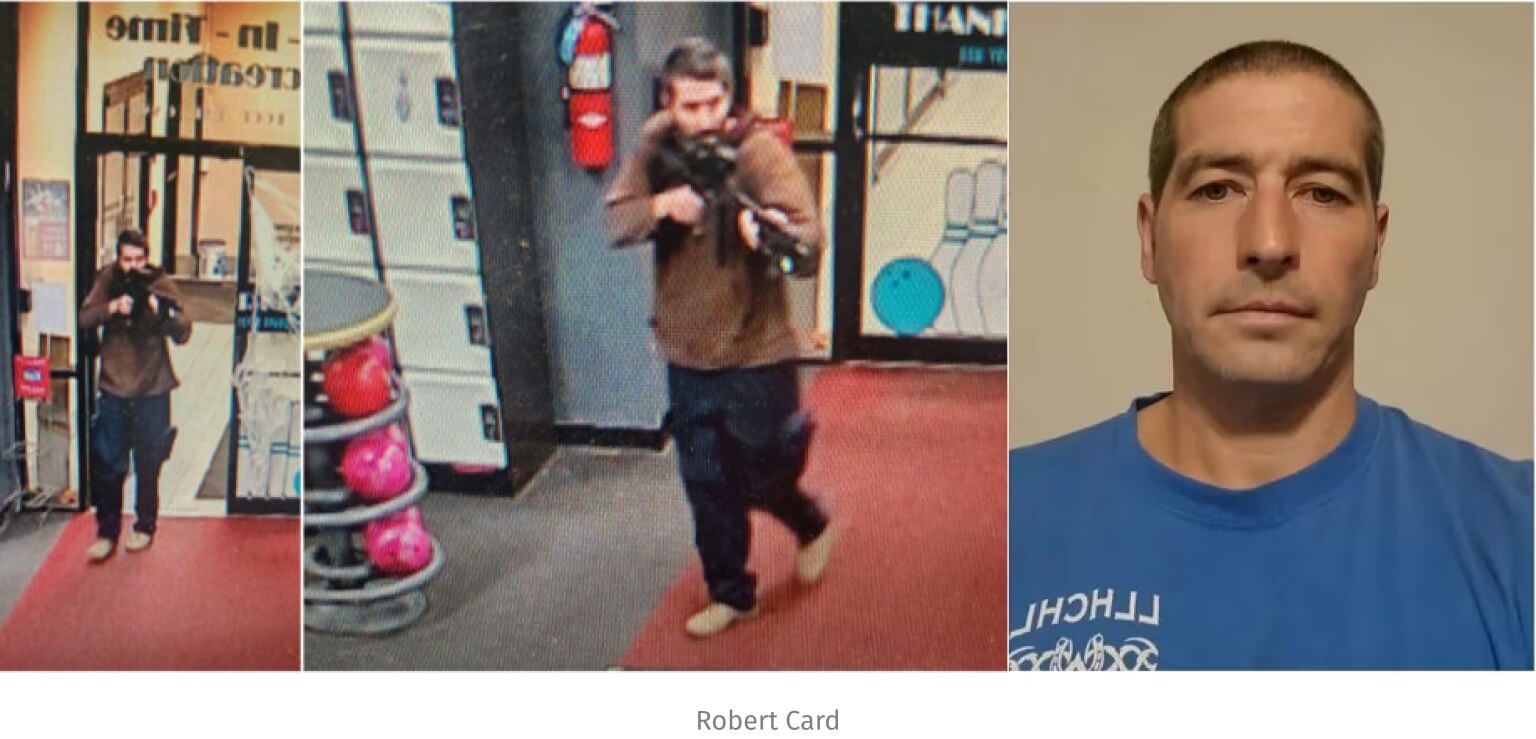 Card had even undergone a mental health evaluation after behaving erratically at an Army training facility in New York last summer. However, he was never involuntarily committed to a mental health facility, which would have barred him from owning firearms. While healthcare and gun regulation are issues that need long-term solutions, they aren't going to change overnight. Given the urgency of the situation, we need to look at what we can do now, which is to leverage technology. But before we delve into that, let's review the timeline of the event.
The Event Timeline
Before 7 p.m.: Robert Card entered Sparetime Recreation, a bowling alley in Lewiston, Maine. 7:08 p.m.: The first 911 calls were made, reporting an active shooter inside Schemengees Bar and Grille, adjacent to the bowling alley. 7.24 p.m.: The first patients were received at Central Medical Center. 8:06 p.m.: Maine State Police posted on Facebook about the active shooter situation, advising residents to stay indoors. 9:05 p.m.: Lewiston Police released images of a person holding a semi-automatic rifle. 9:17 p.m.: Surveillance photos of a white vehicle were shared. 9:26 p.m.: A call identifying Robert Card as the shooter was received. 9:26 p.m.10:52 p.m.: Lewiston police announced Robert Card as a person of interest in relation to the shooting. Friday Evening, October 27, 2023: Robert Card was found dead, ending the two-day manhunt.
Hypothetical Intervention Points
This tragical event timeline underscores the increasing need for innovative solutions in public safety. In this hypothetical case study, we explore how AI technologies, such as visual weapon detection systems, could have potentially altered the timeline and outcome of the event.
The implementation of Video Analytics and AI could have influenced the event in several critical ways.
Initial Detection
AI gun detection systems such as Scylla or REACT could have detected the weapon as Robert Card entered the premises, immediately alerting on-site security and initiating lockdown procedures.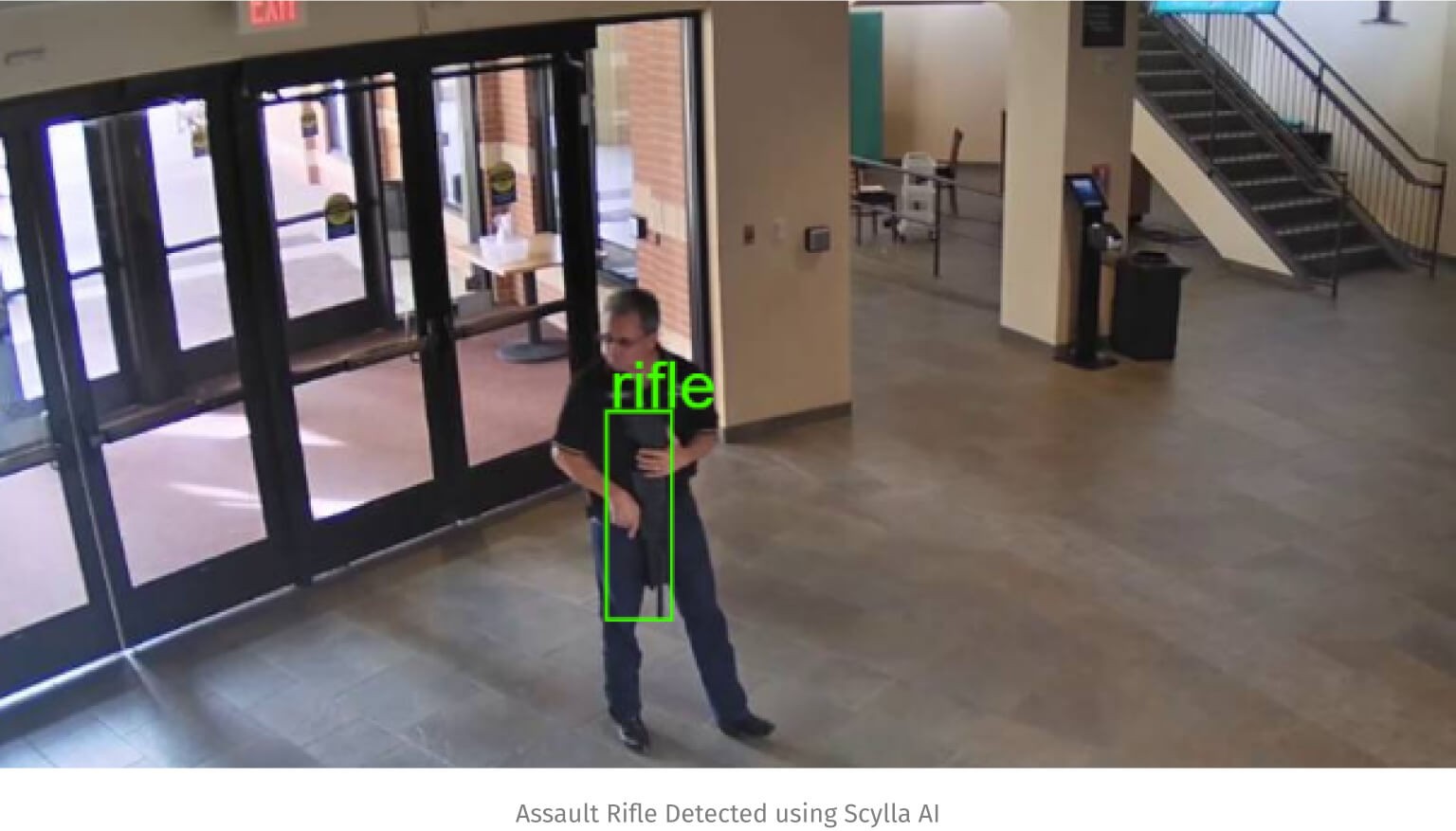 Suspect Identification
Facial recognition systems could have identified the suspect and tracked his movements through the surveillance network, thereby providing law enforcement with critical information during the manhunt.

Vehicle Identification and Tracking
License plate recognition and vehicle classification systems could have identified and tracked the car through traffic cameras. This would have aided law enforcement in tracing Robert Card's escape route to the recycling center, thereby eliminating the need for additional city lockdown measures and reducing panic within the community.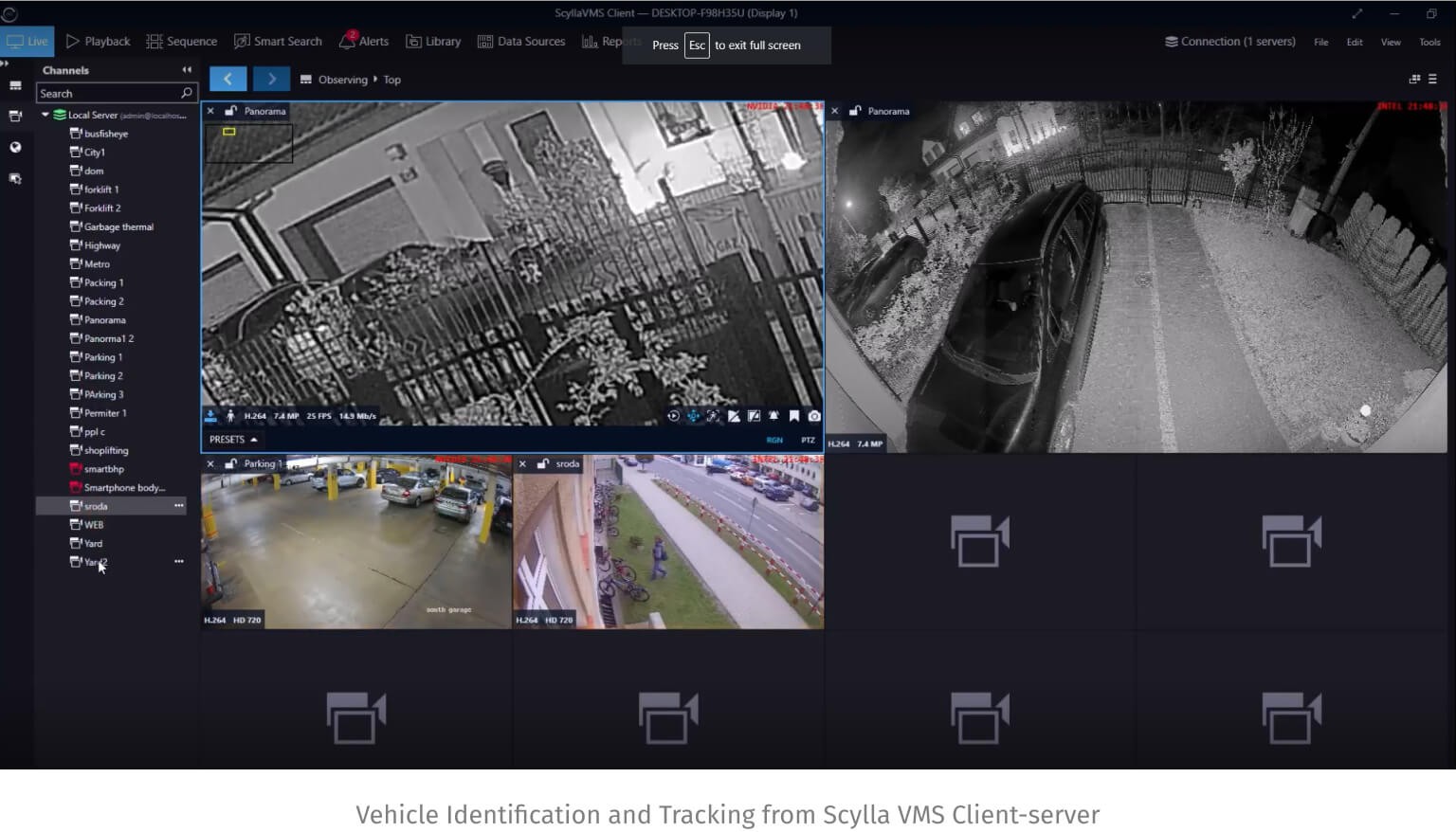 Real-time Updates
Real-time situational awareness systems could have provided real-time feedback and GPS tracking to law enforcement, possibly accelerating the identification process.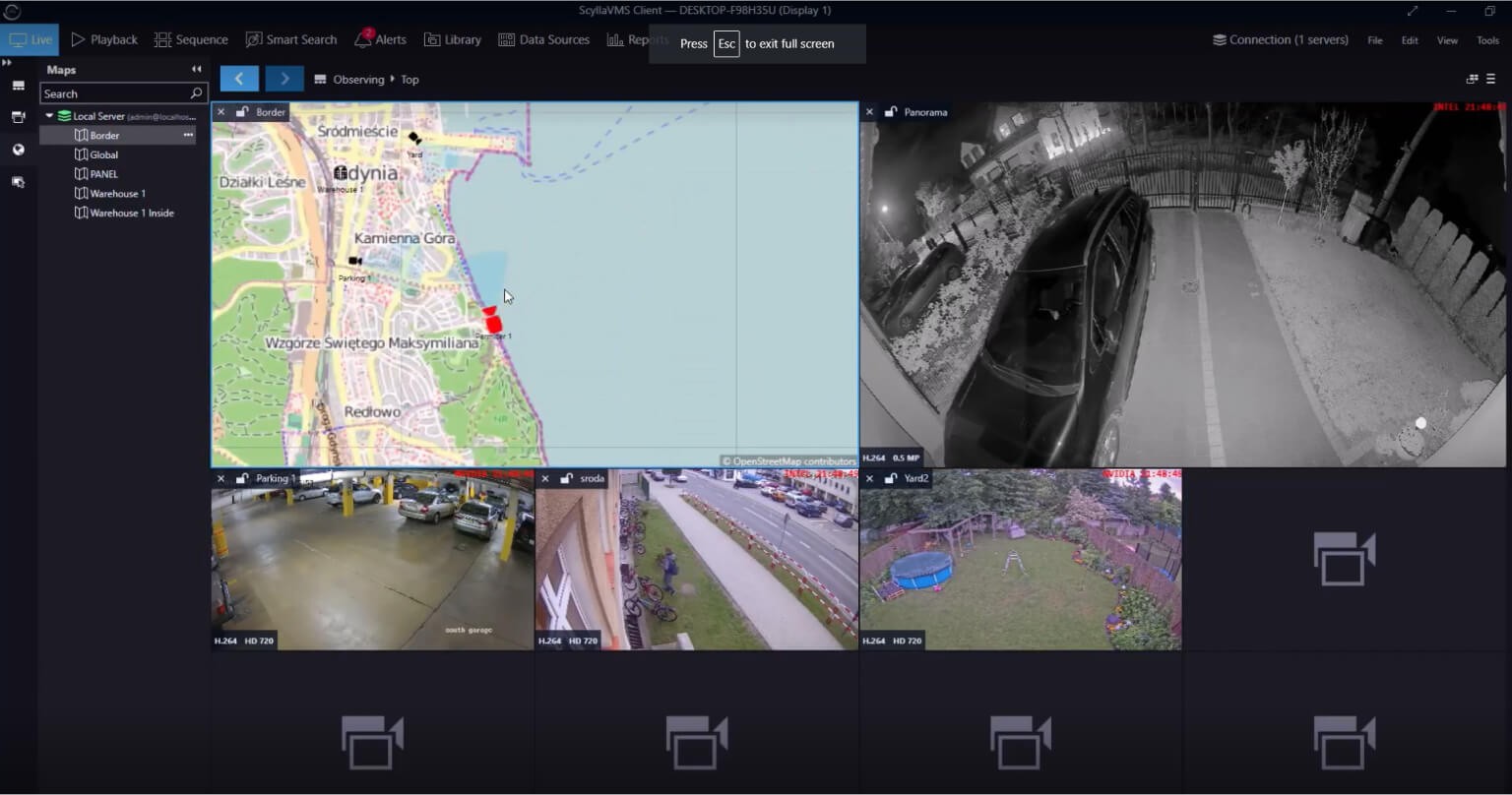 Public Awareness
Mass notification systems could have activated public warning systems, either aiding in a quicker evacuation or instructing people to shelter in place.
Aftermath and Lessons Learned
The tragedy has sparked renewed urgency around bolstering security measures in communal spaces. Now ranking as the second most fatal active shooter event in U.S. history, just behind the Uvalde catastrophe, it has elevated the conversation around preventative tools. Technologies like visual weapon detection are emerging as indispensable assets, with the potential to dramatically mitigate the impact of such horrifying events.
Aftermath and Community Sentiment
In the aftermath of the shooting, the sentiment among Lewiston residents has significantly changed. "We never used to have to worry about getting shot up like this," said Roger Lussier Jr., 55, another lifelong Lewiston resident, who was smoking with friends outside the apartment building where he lives. "This is no longer a safe community. Now we're just like all those other places you read about."
PS.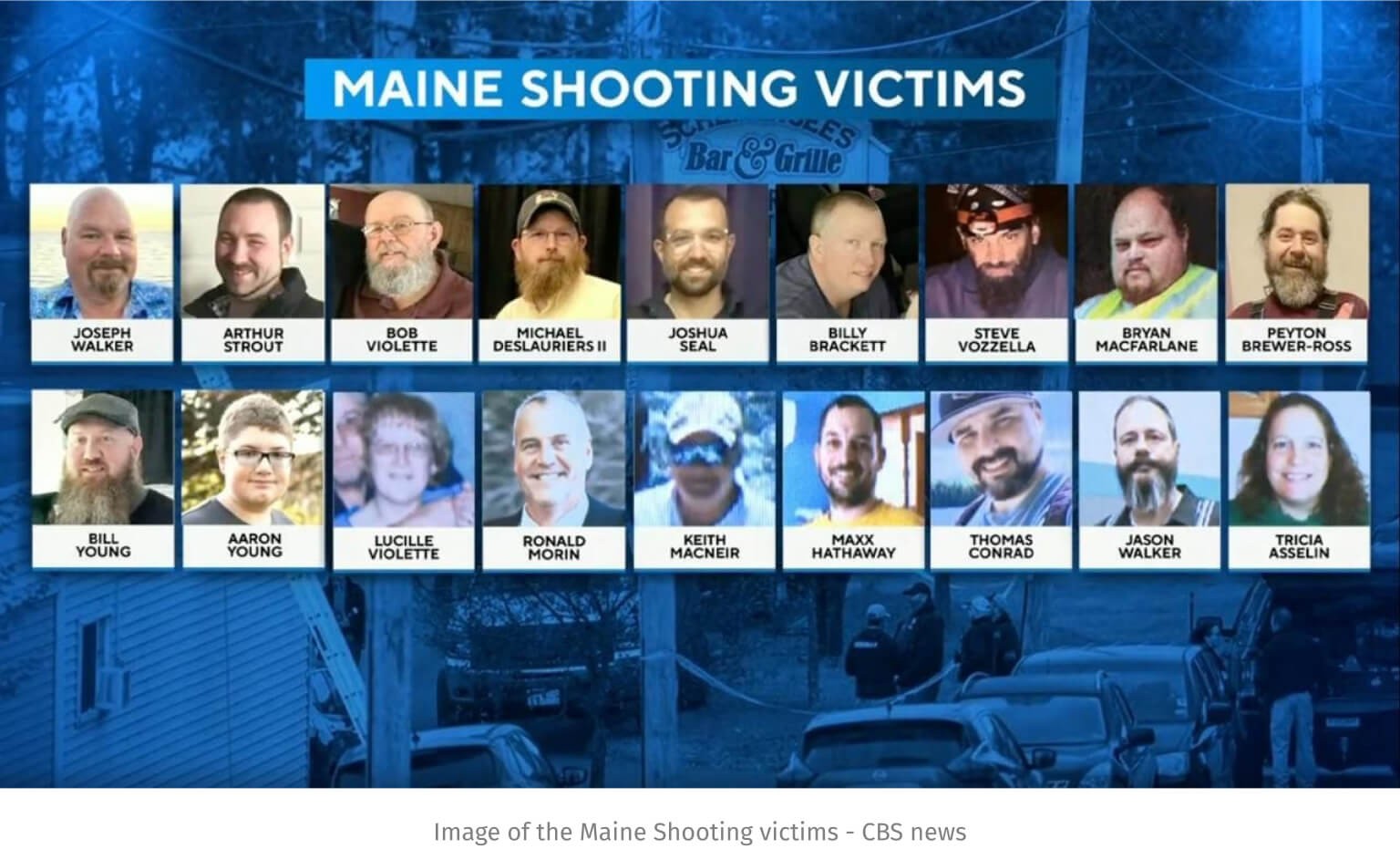 My thoughts and prayers are with the victims of this tragic event, and I hope we never find ourselves in this situation again. Ultimately, technology is designed to offer solutions.
● Tricia Asselin (53): A part-time employee at the bowling alley who called 911 during the shooting. She was the only woman killed at the venue. ● William Brackett (48): A shipbuilder who was part of a deaf gathering playing cornhole at the bar. ● Peyton Brewer-Ross (40): A new father and labor activist who worked for the Maine AFL-CIO. ● Tommy Conrad (34): A manager at the bowling alley, father of a 9-year-old daughter, and an avid bowler. ● Michael Deslauriers II (51): A golfer and bowler who participated in a league and had a girlfriend and three children. ● Maxx Hathaway (35): A victim confirmed by authorities, with no further details available. ● Bryan MacFarlane (41): Another victim confirmed by authorities, with no further details available. ● Keith Macneir (64): Killed at the bar, he was a sign language interpreter who worked with victim Joshua Seal. ● Ronald Morin (55): Also killed at the bar, he was a sign language interpreter who worked with Joshua Seal and Keith Macneir. ● Joshua Seal (36): A husband and father of four, known as the ASL interpreter for Dr. Nirav Shah's pandemic briefings. ● Arthur Strout (42): A father of five who was killed at the bar. ● Stephen Vozzella (45): Another victim killed at the bar, with no further details available. ● Lucille Violette (73) and Robert Violette (76): A couple fatally shot at the bowling alley who were passionate about bowling and youth development. ● Joseph Walker (57) and Jason Walker (51): Brothers killed at the bowling alley who were both deaf and enjoyed bowling. ● William Young (44) and Aaron Young (14): A father and son killed at the bowling alley, both of whom were passionate about bowling and competed in tournaments.
Stay up to date with all of new stories
Scylla Technologies Inc needs the contact information you provide to us to contact you about our products and services. You may unsubscribe from these communications at any time. For information on how to unsubscribe, as well as our privacy practices and commitment to protecting your privacy, please review our Privacy Policy.